If you're looking to buy a pigeon in Chicago there are a few key places to start your search. 
It's best to approach knowledgeable groups such as pet stores with pigeon experience, pigeon fanciers, and pigeon clubs first as they will be able to point you in the right direction.
Below are the places we recommend trying if you're looking to buy a pigeon in the Chicago area:
1. Jacksonville Area Pigeon Club
Although outside of Chicago, it is worth chatting to the Jacksonville Area Pigeon Club for further advice and information on where to buy pigeons in Illinois.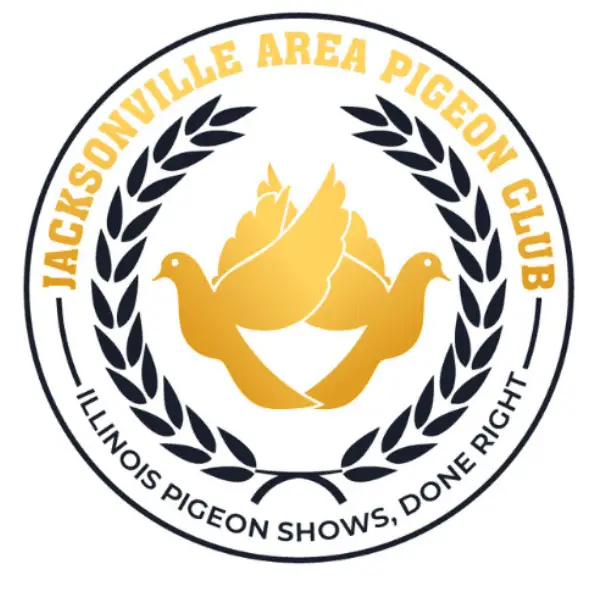 They have been a club for pigeon fanciers since 1973 and they are a member of the National Pigeon Association so they offer a great place to start your search. 
It is common for some members to be breeders themselves so you may find the club is able to give you names and numbers of local people to contact.
Address: Jacksonville, Illinois
Phone Number: 217-242-9422
As an Amazon Associate we may earn a small commission on purchases made through any Amazon links, this helps support us, thank you.
About to buy your first pigeon?
Click to view essential products to help you take the best care of them:
2. Great Lakes Pigeon Rescue 
If you'd like to give a pigeon in need a home, Great Lakes Pigeon Rescue has a wide variety of pigeons available for adoption.

This includes a range of breeds including parlor rollers, Pakistani highflyers, and turbit pigeons.
The pigeons available from Great Lakes Pigeon Rescue have been rescued from a range of situations so many are older but there are a few youngsters in need of rehoming too. 
Address: Greater Chicago Area, Chicago, IL 60611
Phone Number: 630-733-8258
3. Belmont Feed & Seed
Belmont Feed & Seed is a family-owned shop located in W Belmont Ave. They have been providing supplies, information, and animals to Chicago since 1989. 

This shop sells a range of bird supplies and is knowledgeable in pigeon ownership and racing pigeons.  However, they don't often sell pigeons, it is worth speaking to them about what you are looking for as they may be able to help.
The Belmont Feed & Seed staff are happy to answer any questions. They also occasionally list pigeons for sale on the Pigeon Auctions website. 
Address: 3036 W Belmont Ave, Chicago, IL, 60618
Phone Number: 773-588-1144
Finding Pigeons Online
If you haven't been able to find the pigeon breed or age you are looking for from the above sources then it is worth taking a look at the online classifieds.
We've included 4 classified sites that are well-known and trustworthy but it is important to be careful when buying pigeons online. 
The pros of using these sites is that you can quickly and easily find adverts from people all over the city (and country) but the downside is you don't know who you are buying the birds from and how trustworthy they are. Keep this in mind as you scroll the classifieds and always approach potential deals with caution.
4. Hoobly Classified 
Hoobly has lots of recent ads offering a range of pigeon breeds. It is easy to see what pigeons people are selling, when the listing was made or updated, and the area the pigeons are being sold from. 
On Hoobly, you can also click on the seller's name and see what other listings they have posted (this can be a useful tool when looking for pigeon breeders as you can see the different pigeons they have available). 
A quick search found several sellers based in Chicago and many others in the surrounding area. 
5. Chicago Craigslist 
Chicago Craigslist is a good place to look as Craigslist is such a well-known site that there are lots of advertisements to look through.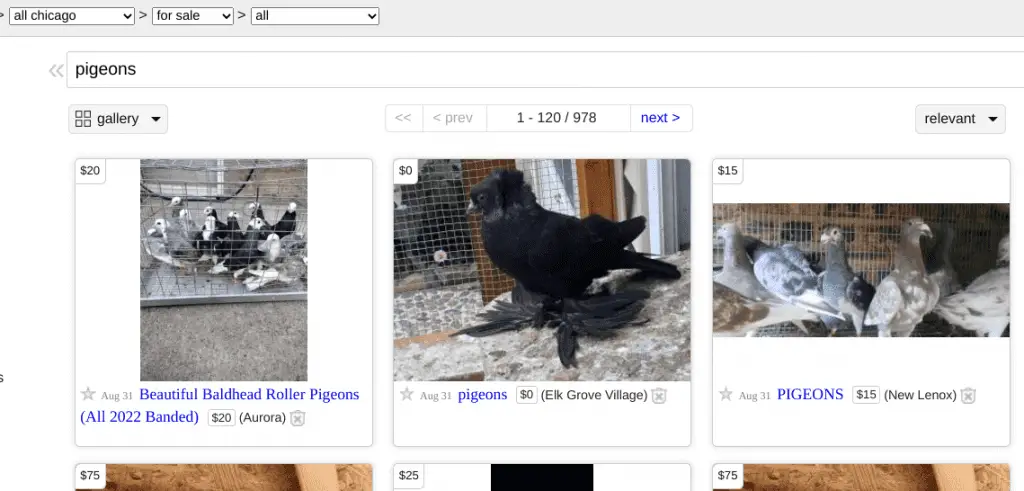 Many pigeon sellers seem to use Craigslist as a quick search brought up over 25 pigeon adverts placed in Illinois in August alone. 
It's always important to take care when buying pigeons online as you don't know who you are buying them from and how well the pigeons have been cared for. 
6. Birds Now 
Birds Now is similar to Hoobly and Craigslist but it is exclusively for birds.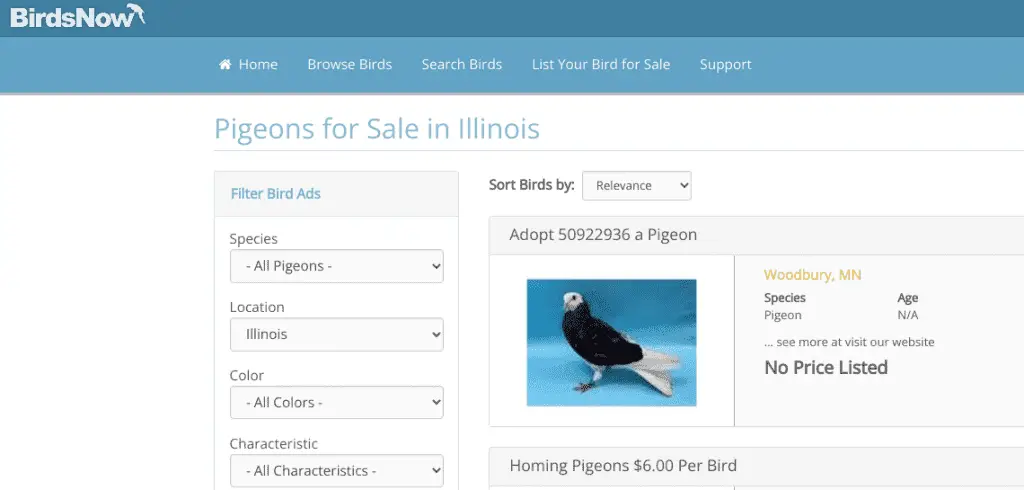 On this site you can search for certain breeds and locations easily and the ads include all the relevant information including the age of the birds, prices and pictures. 
This is a great site to use if you are looking for a specific type of pigeon.
7. ClassifiedNY 
ClassifiedNY is another site that pigeon breeders and buyers use.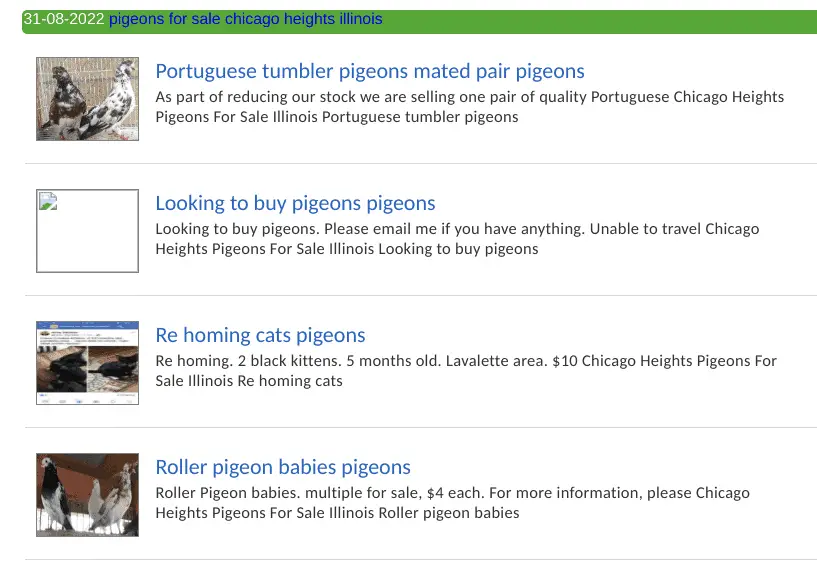 We found a wide range of pigeons available including homing pigeons and racing pigeons. 
---
We hope you found that useful in your quest to buy a pigeon, if you're willing to travel further afield there are plenty of other places in the U.S to buy pigeons from including Michigan, New York, Virginia, Vancouver and more!