Unfortunately, not all animal rescue centres in the USA and UK accept pigeons.
If you've rescued an injured or trapped pigeon, it's never a good idea to release them into the wild.
Hurt and defenseless, they'll fall prey to larger animals and could suffer before eventually dying and being eaten.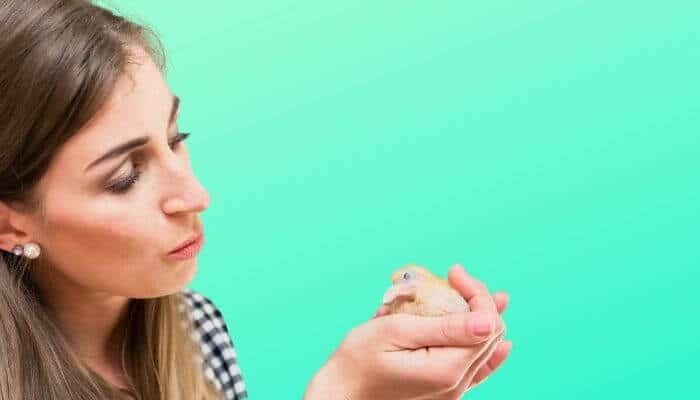 It's always best to contact a pigeon rescue centre that can care for the bird until it's ready to be released or where it can live out the rest of its years in safety and comfort.
While they aren't as easy to find as a rescue centre for dogs and cats, there are some facilities that will take pigeons – some general wildlife centres and others being purely for birds.
Check out this list of rescue centres in the United States and the United Kingdom that can help you:
Wild Bird Fund – New York
Wild Bird Fund rescue in New York aims to give pigeons medical care and rehab so they can eventually be returned to the wild.
The treatment might include x-rays, first aid, wound care, medication, special diets and physical therapy.
This non-profit organisation will take pigeons and help them heal and return to their natural habitat. 
Address:
565 Columbus Avenue
New York, NY 10024
between 87th and 88th Streets
646-306-2862
Palomacy Pigeon and Dove Adoptions – San Francisco
Palomacy is ranked as one of the best bird rescue centres in the United States.
Not only do they rescue pigeons, but they also work to find the lost, injured and displaced birds homes if they can't be returned to the wild.
The facility provides rehab services, foster homes and adoptions for pigeons in the Bay area. 
Address:
Palomacy P.O. Box 24585,
SF CA 94124
Great Lakes Pigeon Rescue – Chicago
Great Lakes Pigeon Rescue is proactive in its approach, services include rescue, medical treatment and rehab, adoption and fostering.
They may have more than 150 birds in their care at any one time.
Covering various states, this centre fills the gap left by state-funded wildlife rescue facilities that can't accept pigeons because they're not native to the Great Lakes region.
It's also a great place to go if you're looking to get a pigeon in the Chicago area.
Address: 

207 E Ohio St #364 Chicago,
IL 60611
(mailing address ONLY – please do NOT bring birds to this address)
Fallen Feathers – Arizona
At Fallen Feathers, rescue staff accepts and cares for injured and lost pigeons.
The goal at this rescue centre is to heal and rehabilitate birds so they can return to their natural habitat.
They also help lost birds find their way home.
The centre also presents information to the public about birds and how to care for them. 
Address:
9532 W Cielo Grande,
Peoria AZ 85383
Claws 'N Paws Small Bird and Animal Rescue – Hartlepool, UK
The Claws 'N' Paws animal rescue centre accepts birds, including pigeons, who are hurt, malnourished, abused, lost or sick.
They provide necessary first aid, care and rehabilitation services to help birds return to the wild or be adopted as pets.
They also offer protection for birds, keeping them safe as long as necessary. 
Address:
Claws'n'Paws Hartlepool
c/o 18 Hilda Walk
Hartlepool, TS24 7ND
Mousehole Wild Bird Hospital – Cornwall, UK
A popular local attraction in this pretty tourist hotspot, Mousehole Wild Bird Hospital cares for over 1,00 sick and injured birds every year.
The pigeon aviary is a safe haven for pigeons who have been hurt, are ill or who are lost or abandoned.
The centre also provides painless euthanasia for pigeons who are beyond help.
Address:
Raginnis Hill, Mousehole,
Penzance TR19 6SR
Mr. Wally AWOL and Friends – Cowes, Isle of Wight, UK
Specialising in caring for pigeons, Mr. Wally AWOL and Friends is a rehab centre that provides immediate and ongoing care for birds that are injured, lost or hurt.
They are kept clean and well-fed as they heal in spacious aviaries.
If possible, the birds are released back into the wild when they are ready.
If not, they receive continuous care or are adopted as pets. 
Address:
31 Love Ln,
Cowes PO31 7ET
Runham Wildlife Rescue – Great Yarmouth, UK
Runham Wildlife is a pigeon-friendly rescue centre believes that every life matters.
They accept sick and injured pigeons and provide them the healing and care they need to return to their natural habitat.
The centre has a dedicated aviary to care for birds and also offers ambulance services and boasts a modern medical room to perform first-aid and other procedures. 
Address:

N River Rd,
Great Yarmouth,
NR30 1SJ
Derby & Notts Pigeon Rescue – Barrow Upon Trent
Not all rescue facilities are large centres with a team of staff.
One person can make a difference as is demonstrated by Derby & Notts Pigeon Rescue.
It may be a one-man band, but this centre based in a converted caravan can handle 100 birds a month.
Birds are treated and then reacclimatise to the wild in a soft aviary before being released.
They are always welcome back to say hello or have a feed!
Address:
The Bungalow,
Bridge Farm,
Sinfin Lane,
Barrow Upon Trent,
DE73 7HH,
SWARKESTON
---
Please remember, these pigeon rescue centres are almost exclusively charities and not for profit organisations.
They rely on public money for funding so if you want to contribute to any of those listed above or your local rescue centre, visit the relevant website.
Donations are always welcome – big and small.