If you love pigeons as much as we do then you'll understand that the perfect gift to set you up for the coming year is a pigeon-themed calendar.
Unfortunately, pigeon calendars aren't (yet) the kind of thing you can pick up at your local grocery store.
…but don't worry, we've scoured the internet to find 6 stunning pigeon calendars that you can buy online right now, some of them even offer next day delivery:
As an Amazon Associate I earn from qualifying purchases made through Amazon links. This helps us run the site – thanks for your support!
1. Nate Abbott's Pigeon Calendar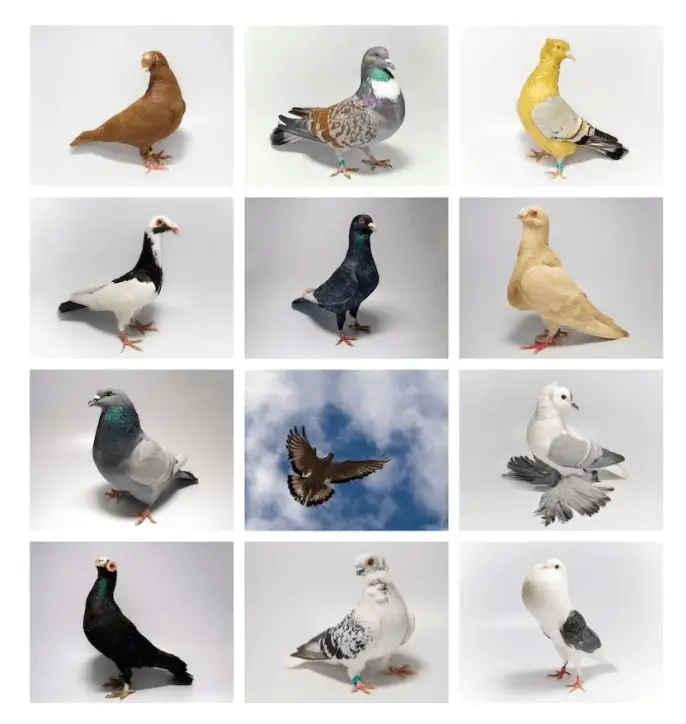 Nate Abbott is a talented pigeon photographer (check out his Instagram) who seeks to raise awareness of pigeons, promote interest in them and help people to see them as more than flying rats.
Check out his colourful pigeon Calendar on Etsy below:
2. Pigeons Calendar 2022
This calendar features a few more unusual pigeon breeds that not everyone will be familiar with, this is therefore a great choice of calendar for someone who is into fancy pigeons or anyone who would just like to know more about pigeons in general.
3. Pigeons 2022 – by MegaCalendars
Like calendars? Like pigeons? Then you'll love this!
4. Cute Pigeons Calendar
If you love cute pigeon pictures then you will love this calendar, with 12 stunning, artfully chosen photos this calendar will be right at home in any pigeon lover's kitchen.
5. Homing Pigeons Calendar
This calendar is ideal for anyone who loves racing pigeons as a sport or keeps homing pigeons of any variety
6. The Pigeon Bird Calendar
This calendar features 12 unique and tastefully composed pigeon pictures which will make everyone who sees it stop and question the beauty of this much-maligned bird.
---
So there you have it, while there isn't a huge amount of choice for anyone wanting a tasteful pigeon-themed calendar in their home there is at least some choice!
We hope you found a pigeon calendar that you will enjoy looking at over the next year.